ISS recently welcomed three new advisers to our team!
To introduce them to you all, our blog will feature Adam, Brittany, and Max throughout the week.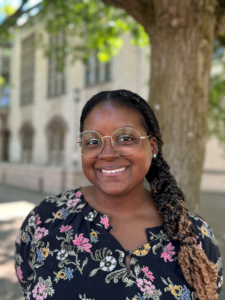 How did you become interested in working with international students?
I spent about 8 years travelling and working with students around the world, and through those experiences I developed a passion for working with international students. I knew that I wanted pursue a career working with international students once I returned to the US.
Are you originally from Seattle?
I moved to Seattle about 10 months ago.  I'm originally from Sacramento, CA. I moved here for the weather and the water and I love it! Especially the rain.
Do you have any unique skills or hobbies?
I studied metalsmithing in college, but lately I've been getting back into sewing. I'd love to learn glassblowing or a new language.
If you had a podcast, what would it be about?
If I had a podcast I would host it with my best friend, and we would re-watch and review our favorite movies from the 90s and early 2000s and wonder what we were all thinking back then.
Where is your favorite place in the world?
It's a tie between Gyeongju, South Korea and Disneyland Paris.