I-94 Online Printout or Paper Card
Air or Sea Entry
Online I-94s are automatically issued if you arrive by airplane or ship.
Step 1: Visit: I-94 Website.
Step 2: Get most recent I-94 form. Confirm your I-94 has "D/S" and "F-1" like this example. If it is different, stop and contact ISS for help.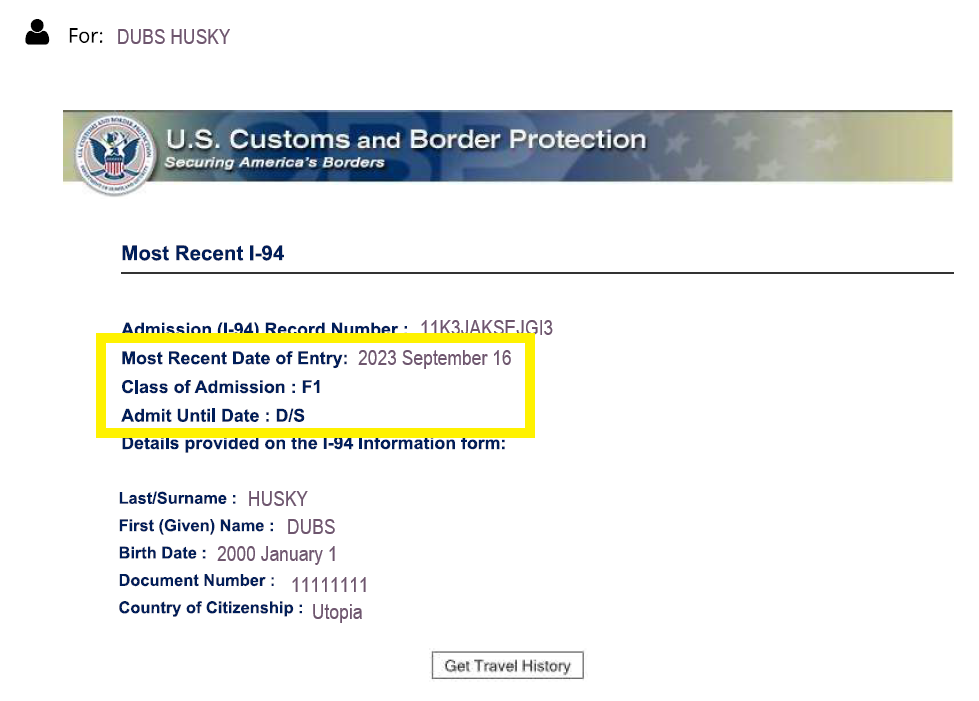 Step 3: Use the "print" button to download a PDF of your I-94. Save this for uploading, and for your records.
Land Entry
Online I-94s listed previously are automatically issued for most land entries. Occasionally, students are issued a white paper I-94 card at land borders.
Step 1: Check that your I-94 has "D/S" and "F-1" — if it has something different, contact ISS for assistance before uploading.
Step 2: Scan or photograph both the front and back of the paper card for upload.
Change of Status to F by USCIS Processing
Upload the USCIS Approval Notice I-797 that includes an I-94 at the bottom of the page showing your F status to your Immigration Check-In on MyISSS.