Autumn Quarter 10/31/2022 - J-1 Student Newsletter
"No one is going to give you free money."

Academic Training Evaluation
Upcoming Events & Deadlines
ISS & ISHIP Hours this week
J-1 Virtual Advising on 11/3
J-1 Travel Signature Clinic this Thursday, 11/3!
You can get your DS-2019 travel signature this Thursday! Please join us!

Date: Thursday, November 3rd
Time: 10 AM to 12 PM
Location: Schmitz 490
Note: Travel signatures are valid for ONE year from the date they are signed.
"No one is going to give you free money."
This past week, we learned about a new scam that may impact you. Students received checks in the mail that were fraudulent. Leana, one of our advisors, shared that "no one is going to give you free money." If someone is asking to give or get money from you, don't follow through with them.
Academic Training Evaluation
If you've engaged in Academic Training during or after your studies, you are required to complete an Academic Training Evaluation. We recommend that you complete the evaluation at least every six months. You can find the evaluation form in MyISSS. Questions? Please meet with a J-1 advisor.
Happy Halloween!!!
Three of the advisors in ISS had some fun today dressing up like their favorite emojis. If you see Justin (the only J-1 advisor in the bunch), make sure to ask him about his chosen emoji!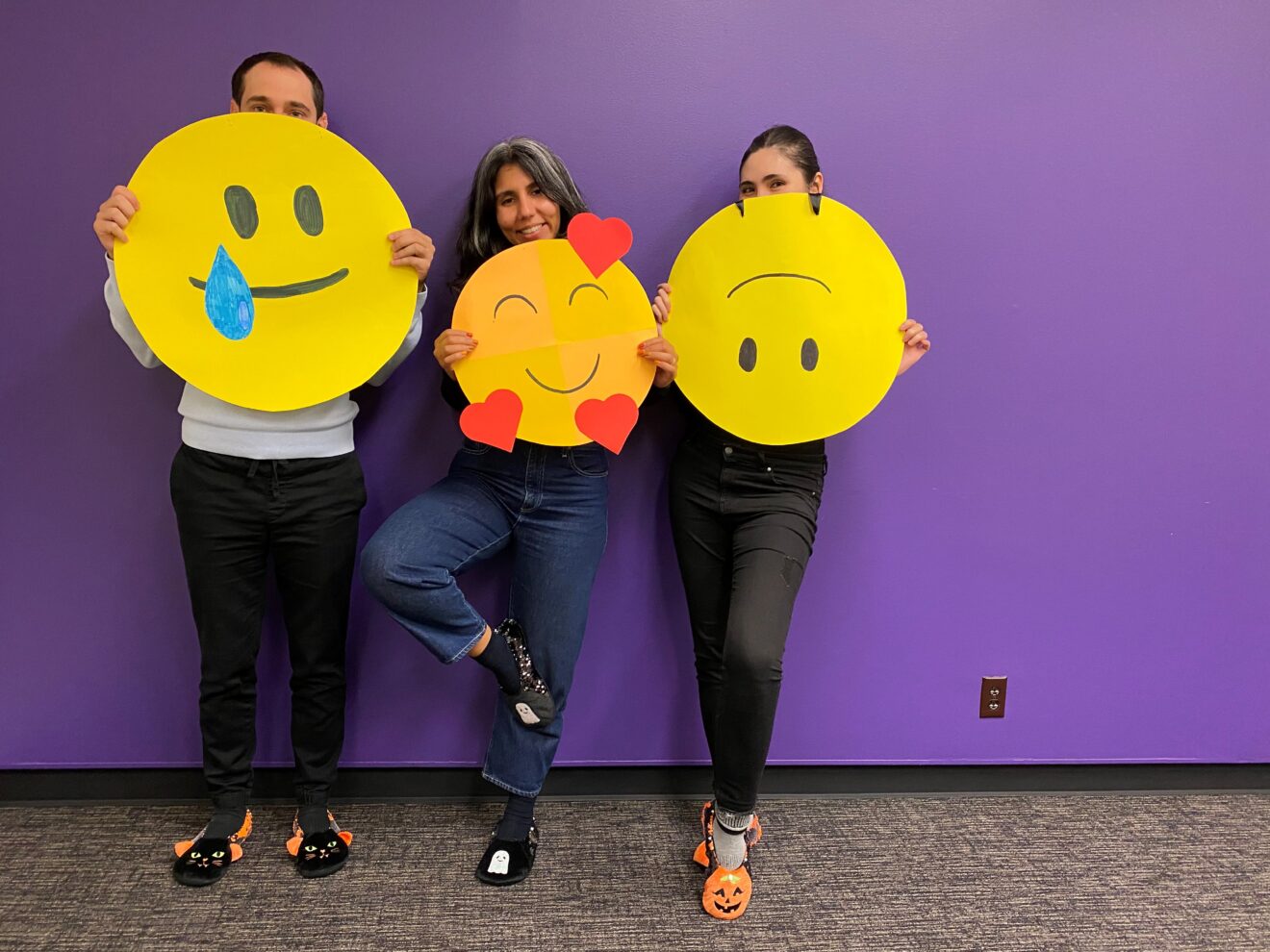 UPCOMING EVENTS & DEADLINES
ISS & ISHIP Fall Quarter Hours
The International Student Services office is open for regular business hours. You can visit our front desk Monday through Thursday, 1 PM to 4 PM.


The ISHIP Office has a virtual front desk Monday through Friday from 9 AM to 11 AM. An advisor is available to meet with you about insurance Mondays and Thursdays.