AUTUMN QUARTER 10/03/2022
What's the Best Way to Contact ISS?

Full-Time Enrollment Reminder

LifeWise Representatives at Hall Health Center

ISHIP Office is Hiring a Student Assistant!

F-1 Employment Video Series

OPT & STEM OPT Information Sessions

F-1 General Employment Workshop

Drop-In Advising Information

J-1 Travel Signature Clinic
Upcoming Events & Deadlines
ISS & ISHIP Hours this week
What's the Best Way to Contact ISS?
As you consider how to build your relationship with ISS, we wanted to share some suggestions with you. As you know, our team supports over 8000 students which means we have a lot to do! We've written up some pro-tips about how to contact ISS. Thanks for helping us help you better!
FULL-TIME ENROLLMENT REMINDER!
Tomorrow, October 4, 2022 is the deadline to be fully enrolled. This is required for your F-1 and J-1 visas. If you need an exception to enrolling full-time, you can apply for one in MyISSS. Sending us an email does not create an exception for you. You must request our approval by submitting the appropriate form in MyISSS. Read more about the full-time enrollment exceptions for F-1 students or J-1 students for more information.
Please note that ISS is also required to report your address and phone number in SEVIS. You must keep that information up-to-date in MyISSS at all times. You have 10 days to report any changes of address or phone number.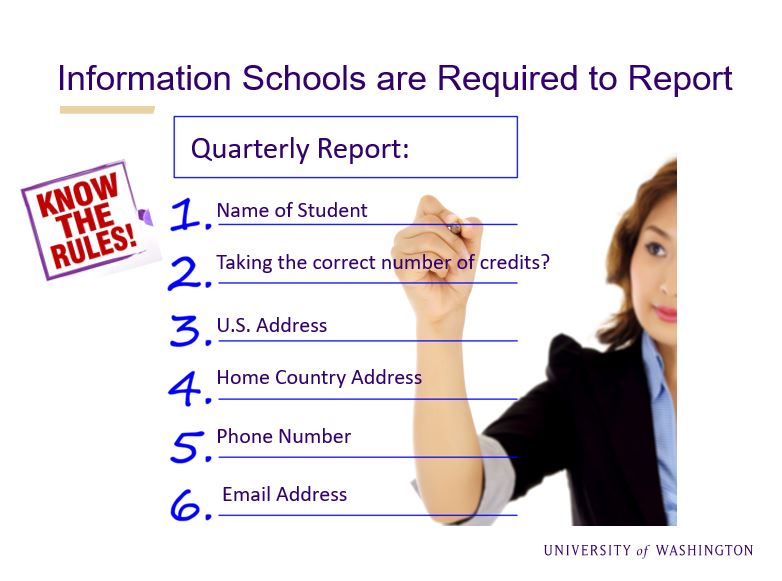 LifeWise Representatives at Hall Health Center
LifeWise Assurance will be available in-person for drop-in assistance at Hall Health Center this week! They will be available this Monday through Friday (October 3 through 7) from 10 AM to 1 PM in room G-81 on the basement level.
They can assist with various questions concerning your ISHIP insurance:
Accessing your insurance ID number

Creating your LifeWise portal account

Questions about your benefits or claims

General questions about using your ISHIP coverage

How to access in-network providers and pharmacies.
ISHIP Office is Hiring a Student Assistant!
F-1 Employment Video Learning Series
The International Student Advising Team made some videos over the summer to help students understand common F-1 Employment Topics! Please check these out!

OPT and STEM OPT Information Sessions
If you're an F-1 student interested in post-completion OPT or the 24-Month STEM Extension, join our group advising sessions!

NEW STUDENT F-1 General Employment Workshop
On October 13th from 5 PM to 5:30 PM in ECE 105, we will be having an F-1 General Employment Workshop. This workshop is for new students or other F-1 students who haven't started working in the U.S. yet.
D
rop-In Advising Information
In-person drop-In advising is available for F-1 students Monday through Thursday from 2 PM to 4 PM. We have virtual advising Monday, Wednesday, Thursday, and Fridays from 9 AM to 11 PM. Students who want to attend virtual advising should read our post about how the process works.
J-1 students can get advising support on Thursdays. The in-person and virtual options are listed on our website.


There may be some adjustments for holidays and on days when ISS has other office needs. Please always check the ISS Events Calendar to confirm availability.
J-1 Travel Signature Clinic
On Friday, October 7, students with J-1 visas can come to Schmitz Hall 490 for on-the-spot travel signatures. You will need to be fully enrolled in courses in order to receive a travel signature. Other travel signature clinics for J-1 students are November 3 and 14th.
F-1 Student Travel Signature Clinics
F-1 students can begin attending travel signatures clinics in November. For more information about getting a travel signature, review our website.
Beware of Scammers
If you don't know who it is, don't answer the phone. With the increase of scammers contacting your cell phone, we urge you to protect yourself. ISS and the U.S. government will not contact you to ask for money related to your immigration status. Calls from unknown numbers about your immigration status are scams. If you answer a scam call, hang up. Contact UW Police Department.
Stay Safe
We want to encourage all of you to make sure you stay safe and well. Along with staying up to date with COVID-19 facts and resources, please take care when you are out on the weekends with friends or classmates. Try the "buddy system" (take a friend with you) and make plans to make sure you get home safely.
Fun Fall Facts with ISS
We asked the ISS staff members what their favorite fall food is and here's what they shared:

"Pho, Bun, Chili, Spaghetti with meat sauce. Anything with lots of potatoes, Shepard's pie. Oatmeal with butter, maple syrup and half & half." - Ed Farnham, ISS program assistant
Roasted Sweet Potato, a popular street food from Japan or Japanese satsumaimo that you can oven roast from Trader Joe's - Alisa Sweet, ISS advisor
Butternut Squash Tacos - Sharece M. Bunn, ISS assistant director
UPCOMING EVENTS & DEADLINES
ISS & ISHIP Early Fall Quarter Hours
The International Student Services office is open for regular business hours. You can visit our front desk Monday through Thursday, 1 PM to 4 PM.


The ISHIP Office has a virtual front desk Monday through Friday from 9 AM to 11 AM. An advisor is available to meet with you about insurance Monday through Thursday.