SPRING 2021 - WEEK 9
We want to hear from you! We've published our Feedback Form and will include it in all email correspondence. Please help us by providing feedback whenever you're interacting with our office - be that during drop-in advising, emailing with our staff, or after an appointment. The feedback form is available here.


NEW THIS WEEK
In the next few weeks, the ISS office will be hosting a series of information sessions to help prepare you for arriving to campus in autumn. Please keep an eye on our events calendar for more information coming soon. We plan to discuss the following topics:

travel and National Interest Exceptions (NIE)
all about your I-20 - for new students and students who will be traveling to the UW for the first time
the vaccination requirement & planning for autumn quarter
We've also created a form to collect your questions - we will be welcoming live questions during the information session, but welcome you to send your questions to us ahead of time.


Additionally, we would like to remind you that we will be closed for drop-in advising next week, May 31 - June 4.
GRADUATING THIS QUARTER? START THINKING ABOUT WHAT'S NEXT!
Many students apply to graduate in spring quarter - now is a great time to start thinking about what's next!


Be sure to review the final year checklist - this checklist includes reminders for ALL graduating students, including:

We know that these transitions can be highly stressful, so we have prepared thorough checklists and resources for, wherever your path may lead!
REMINDER: UW VACCINATION REQUIREMENT, EXTENSION OF NATIONAL INTEREST EXCEPTIONS
UPCOMING EVENTS & DEADLINES
Upcoming events with our campus partners, CIRCLE:

Community Conversations: Age and Ageism

This spring, join other UW students in a series of conversations about who we are, who we want to be, and how we can better understand one another's identities. We will center constructive, safe, and validating dialogue about different components of identity and intersectionality.

This session will focus on age and ageism -- How do our identities change based on our age? How do we treat others based on their age? What differences exist across cultures with respect to age?

We will stream the panel discussion via the CIRCLE YouTube channel so that you can participate without needing to be visible. Join the discussion at our YouTube channel:

There will be an anonymous online form where you can submit your questions during the event — a moderator will ask the questions to the panelists.

Drop in advising cancellations


Drop in advising will not be available at the Virtual Front Desk the week of May 31st - June 4th.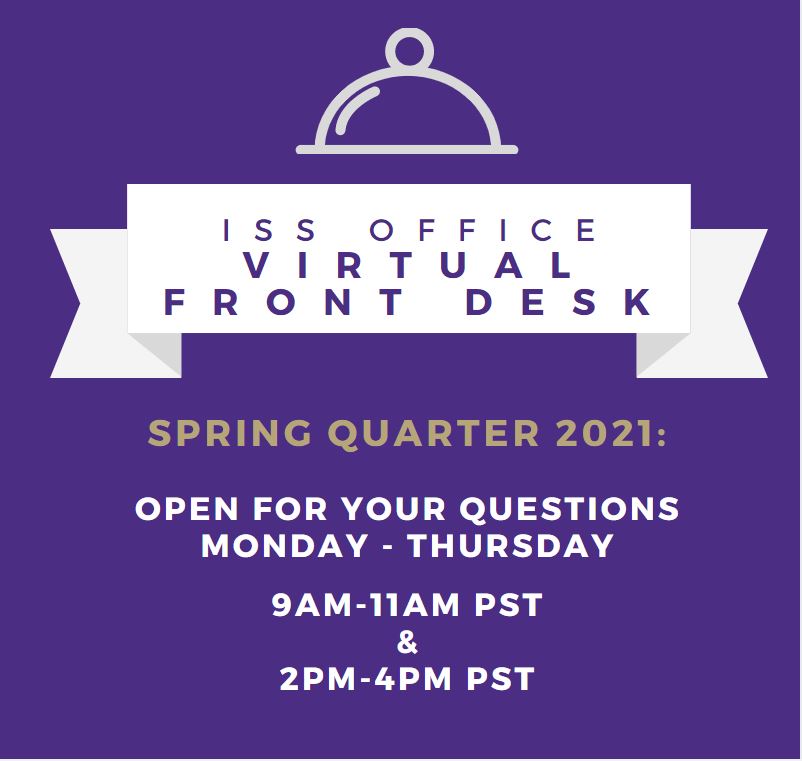 Need more information? We offer on-demand and live resources to help answer your questions! Let us know how we're doing by filling out our feedback form.